Nimba Aswatha Pharma was established in the year 2004 got its GMP certificate in the same year from Tamil Nadu state Drug Licensing authority because of the stringent norms followed. In the manufacturing process and purchase of raw materials and other materials from very reputed vendors with international exposure. No product is released without Quality Control approval, which set at very high standards. If necessary the company also sends the finished goods to other Govt. approved analytical labs. The company uses
Only Standardized Extracts of all Herbs
in their medicaments
PROMOTERS:
The Company ls promoted by Ms. N. Chitra who has a deep insight in herbal medicines and their therapeutic values. She has also exhibited a high caliber in modern management and enterpreunership.
PRESENT ACTIVITIES :
The Company has now ventured into full operations with a whole range of external, oral liquids, capsule and recently facial preparations with Aloe vera base. The products list is enclosed (annexure I) which almost covers a wide spectrum of diseases and symptoms. We are among the few companies which manufacture GEL preparations for external use.
MARKET :
The Company is currently marketing the products in the Stats of Tamil Nadu, Kerala, Andhra Pradesh Orissa, Maharashtra, Assam and Delhi Metro. The sales also Include all Apollo Hospitals and pharmacies in the country. Marketing of the products are effected through reputed wholesalers/distributors in these states.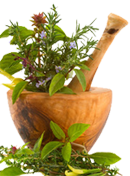 The list of major customers is enclosed (annexure ). Pleasel also rind the list of manufacturers attached (annexure 3).
FUTURE PLANS :
Though operating performance is fairly good and the products quality is comparable to international standards there ls a lot or scope co improve upon the sales, profit and capacity utilization which ls around 50 % only, on an average. Currently the profit margins are satisfactory but could undergo a change due to:
(a) Keen competition amongst existing players
(b) Credit squeeze
(c) Normal disadvantages of new entrants in a market which has big
corporates and dominant players. To minimize these problems the company has decided to add few more products, adopt aggressive sales policy and ensure maximum capacity Utilization. To meet these ambitious programs various options available are:
(a) Expanding the products / markets . . .
(b) Strengthening the distribution channels
(c) Improve the capacity Utilization and infrastructure facilities through loan licence I contract manufacturing wherever necessary.
(d) Initiate actions for export which has a very large potential.
MANAGEMENT :
To back up and implement the above activities the company is looked after by a team of highly qualified and experienced professionals in all areas of operations.
Though this company was started only to manufacture external preparations in the gel form, subsequently it has added oral liquids, capsules and facial and beautifying medicines.
In short the company has very ambitious plans to achieve rnaxlmum growth 3 and become a leader In Ayurvedlc Preparations. The market penetration will be a priority so that those states and markets which are not presently covered will be taken up immediately and make available all products across the country. Our mission ls to make Nlmba Aswatha Pharrna's products a house hold name In the nearest future.