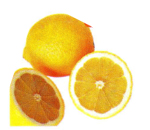 ALOE LIME GEL(Ayurvedic Proprietary Medicine)

Composition

Extracts of
Kumari (Aloe Vera)- 3% w/w
Nimbu (Citrus Limon)-1% w/w
Gel Base- q.s
USAGE:
Aloe Vera is a widely used skin moisturiser with healing and rejuvinating properties. It prevents premature ageing and gives a silky and smooth effect to the skin.

Lime is a coolant and an antioxidant with a pleasant smell. Also useful in burns and sun tanning of the skin. It keeps the skin smooth and fresh.

Gel base enhances the absorption of the active ingrediants. . It is non greasy and could be used both in oily and dry skin. It does not stain the cloth or other materials.
ACTION :
Coolant useful to treat burns and sun tanning
HOW TO USE :
Apply liberally the gel on the face and allow it to absorb. Do not wash. Avoid eye contact.